What is After Repair Value (ARV)?
After Repair Value (ARV) is the estimated value of a property after it has been renovated and improved.
After Repair Value Explained
A property's After Repair Value or ARV is a determination of what a property will be worth after it's fixed up. As the name implies, is the value of the property after repairs.
ARV is an essential component of many different real estate investing strategies, but it's especially relevant for investors who buy distressed properties with the plan of improving them through "sweat equity" and re-selling them at a higher price in the future (e.g. – house flippers and rehabbers).
If a real estate investor fails to determine the correct after repair value of a property, they run the risk of underestimating the repair costs, buying at an amount that is too high and ultimately losing money on the flip.
How To Calculate ARV
The conventional formula for calculating ARV looks like this:
Purchase Price + Value of Repairs and Improvements = After Repair Value (ARV)
It's imperative to note one thing in this formula…
The cost of repairs and improvements is not the same as the value of repairs and improvements.
Regardless of how what an investor might spend to acquire and renovate a property, the total amount spent doesn't directly correlate with how much the property will be able to sell for.
As an alternative, investors in this school of thought determine the after repair value by running a Comparable Market Analysis (CMA), also referred to as running comps.
Here is a tutorial on how to perform a CMA:
When an investor determines the ARV through a CMA the formula looks like this:
ARV = Average price per square foot of comparables x the total square footage of the subject property
The steps are as follows:
Gather the following details about the subject property:

Square footage
Bed/bath ratio
Style or structural layout (i.e. ranch-style, two-story, etc)

Identify three-to-five other properties that match the following criteria:

Properties that are in close proximity to the subject property (typically within a one-mile radius or less)
Properties that have a similar style, square footage and bed/bath ratio to the subject property
Properties that have recently sold (typically within the last six months to a year)

Determine the average price per square foot for these three to five properties
Multiply the average price per square foot by the total square footage of the subject property. This is the after repair value.
After repair value is essential in a number used by many real estate investors. It's a crucial estimation of what an investor will be able to sell a property for in the future.
Bonus: Get a FREE copy of the INVESTOR HACKS ebook when you subscribe!
Free Subscriber Toolbox
Want to learn about the tools I've used to make over $40,000 per deal? Get immediate access to videos, guides, downloads, and more resources for real estate investing domination. Sign up below for free and get access forever.
The Best Real Estate Investing Strategy I've Found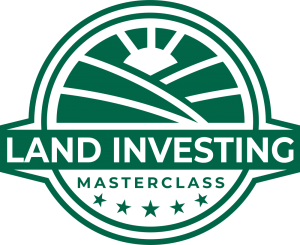 The most powerful strategy I've used to build my real estate investing career is NOT what you might guess.
Land investing (that's right, buying and selling vacant land) is a massive opportunity that most investors aren't paying attention to. For the few land investors who know how to pursue this business with the right acquisition strategy, it's an extremely lucrative and low-risk way to build serious wealth from real estate.
If you want to get the inside scoop on how to start and run your own land investing business, come and check out the Land Investing Masterclass – where I've put together a full 12-module course with dozens of videos, bonuses, downloads, group coaching sessions and a members-only forum (where we spend time answering questions every week). There is no better place to learn this business from the inside out!