Over the past year, I've become a lot more interested in finding legitimate ways to create sources of income from vacant land that are truly passive.
Now, to the average real estate investor, the words "passive income" and "vacant land" do NOT go together, but if you know where to look and how to find these kinds of properties, there are actually a lot of opportunities out there.
RELATED: 7 Ways to Make $1,000 Per Month from Land
One such opportunity is to invest in land that is leased out to the owner of a wind farm development.
Essentially, the landowner can earn revenue from the lease (which typically lasts for 35 years or longer) and collect a small percentage of the royalties from the energy that is generated and sent into the power grid.
Depending on the size of the wind farm project, it's not uncommon for these leases and royalties to produce anywhere from $20,000 – $50,000 for the landowner. And the landowner doesn't have to do anything. They simply own the dirt and collect the money each year.
Sounds pretty simple, right?
Well… there's A LOT more to the story. In this episode – I talk with Tao Kong (COO of Alcen Renewable) and we uncover a lot of the details behind how wind energy leases work, what kinds of properties make the most sense for this type of development, what markets make the most sense to start looking in (and which ones to avoid), and a lot more.
This was one of the most interesting conversations I've had in a long time, and if you have any interest in passive income, land investing or renewable energy, I think you'll enjoy it too.
Links and Resources
Some perspective on how BIG a wind turbine can be:
Share Your Thoughts
Leave a note in the comments section below!
Help out the show:
Thanks again for joining me this week. Until next time!
Right-click here and "Save As" to download this episode to your computer.
Need Help Finding Real Estate Deals?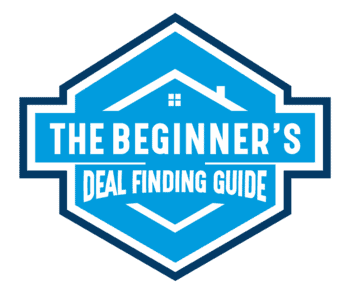 One of the most important skills every real estate investor needs to learn is how to find great real estate deals. This is the bedrock of every successful real estate business.
I struggled for years to figure this out, but when I finally did - everything changed. The ability to find super-profitable deals consistently is a milestone that made all the difference to me, just like it can for you.
If you need help finding better deals - you need to know about The Beginner's Deal Finding Guide. This is a premium course from REtipster, all about getting you intimately familiar with the multitude of ways you can find incredible deals on any type of property in any market conditions.
We'll show you the essentials you need to know so you can put together your action plan and start finding deals today. Come check it out!