There are a lot of people selling information products in the real estate arena these days.
Real estate is one of those "business opportunity" industries that generates a great deal of interest with entrepreneurs around the world.
And it makes sense. After all, it is a legitimate business to pursue, no doubt about it. Heck – you wouldn't be reading this blog if you didn't agree!
However, you and I both know there is a fine line between the people who are selling legitimate, helpful information (i.e. – a solid, step-by-step strategy that can be implemented effectively) and the people who are selling a dream.
Not surprisingly, I've found that the most powerful and effective strategies aren't always the most well-known, and they aren't necessarily being advertised on the late-night infomercials you've seen on TV.
They're from investors who have been ridiculously successful in their own right. After becoming the foremost experts in their respective niches, they took the time to compile step-by-step instructions on how they did it… not because they needed the money, but because they had a legitimate strategy that was extremely valuable and they decided to capitalize on it (as any smart investor would).
If you have high aspirations to find success as a real estate investor, these are the kinds of people you should be paying attention to. I can tell you first-hand that these individuals have a lot to offer in terms of their knowledge, experience and proven success.
Here they are (in no particular order):
Claude Diamond, J.D.
Claude has been a successful real estate investor for decades. His areas of expertise are in Lease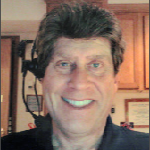 Purchasing and the "G.U.T.S Sales & Success Method". Claude is a particularly gifted sales mentor and his students have the results to prove it. Claude has also used his knowledge, experience and legal background to create some very useful real estate contracts which are fine-tuned to be much more effective than any standard templates you'll find on the internet. What else is great about Claude? He answers his own phone. You can literally call him right now, ask the man why he's worth listening to and I guarantee you, you'll be convinced.
Claude's Website:
Claude Diamond
Follow him on Twitter:
@ClaudeDiamond
Like him on Facebook:
facebook.com/ClaudeDiamond
Geographic Location: Winter Park, CO
Steve Cook

Flipping Houses has become a very popular niche over the past decade or two. With reality TV shows and websites popping up all over the internet, it's easy to get caught up in the hype and overlook how challenging this strategy actually is. I have reviewed Steve Cook's material in great detail and have applied his concepts in some of the minor rehab projects I've been involved with. This man knows what he is talking about. He has his head on straight and his strategies work extremely well. If you're looking for some solid direction in this realm, you owe it to yourself to check this guy out.
Steve's Personal Website:
Steve Cook
Steve's Business Website:
LIFEonaire
Geographic Location: WI
Jack Bosch
Jack is arguably the most accomplished vacant land investor in the United States. He has bought and sold thousands of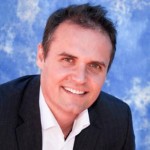 properties using a streamlined and highly effective process to find motivated sellers and purchase properties anywhere from 5% – 25% of market value. I have personally used his system to buy and sell dozens of my own properties and I can tell you without any reservations that this system works. Mastering the land investing niche does require a bit of learning on the front end, but relatively speaking – vacant land is one of the most headache-free real estate investments in the world.
Jack's Website:
Jack Bosch
Follow him on Twitter:
@JackBosch
Like him on Facebook:
facebook.com/LandforPennies
Geographic Location: Phoenix, AZ
Richard Roop

Richard Roop has rightfully earned "genius" status for a few reasons. Among many other things, he came up with an effective formula for compiling multiple offers for motivated sellers and harnessing the power of seller financing. Using his strategy, investors can negotiate very favorable terms without the reliance on conventional bank loans. This approach allows the investor to significantly increase their acceptance rate and get deals done without their success hinging on the approval of bankers. If you're looking for a fresh strategy that is overlooked by many – check this guy out.
Richard's Website:
Richard Roop
Follow him on Twitter:
@RichardRoop
Like him on Facebook:
facebook.com/Richard.Roop
Geographic Location: Woodland Park, CO
Rick Dawson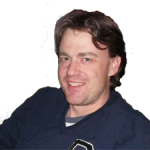 I've been following Rick for a number of years and he never fails to impress me. This guy continually puts out fresh and innovative ideas on how to look for profitable real estate opportunities where nobody else seems to be looking. If you suffer from the misconception that every market has been tapped, you need to hear this guy out. He is constantly coming up with new approaches to seize opportunities that the vast majority of other investors overlook. Using some of Rick's strategies, I've been able to capture a lot of deals that otherwise would have fallen by the wayside.
Rick's Website:
Deed Grabber
Like him on Facebook:
facebook.com/DeedGrabber
Geographic Location: Munster, IN
Cris Chico
Cris is a real estate investor who specializes in "Virtual Wholesaling".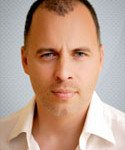 Virtual Wholesaling allows investors to do real estate deals without ever seeing the properties in person. While this approach may have been impossible 20 years ago, it can be done very effectively with the tools we have available today. Cris has mastered this niche and developed some very informative tools to show you how to implement the process.
Cris' Website:
Cris Chico
Follow him on Twitter:
@CrisChico
Like him on Facebook:
facebook.com/CrisChico
Geographic Location: Tampa, FL
Ken McElroy
Ken is an expert in the arena of multi-unit properties. He has written several books on the subject (in affiliation with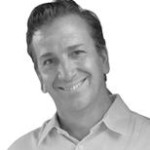 Robert Kiyosaki and the Rich Dad Poor Dad book series). I've found that many small-time real estate investors overlook investment opportunities like apartments buildings, usually because they seem too "big" or unattainable, but Ken is great at explaining why they're important to consider and why these types of investment vehicles are MUCH more powerful than the conventional single family home. To this day, I still use Ken's evaluation tools whenever I purchase new rental properties (and frankly, you should too).
Ken's Website:
Ken McElroy
Follow him on Twitter:
@KenMcElroy
Like him on Facebook:
facebook.com/KenMcElroyFans
Geographic Location: Scottsdale, AZ