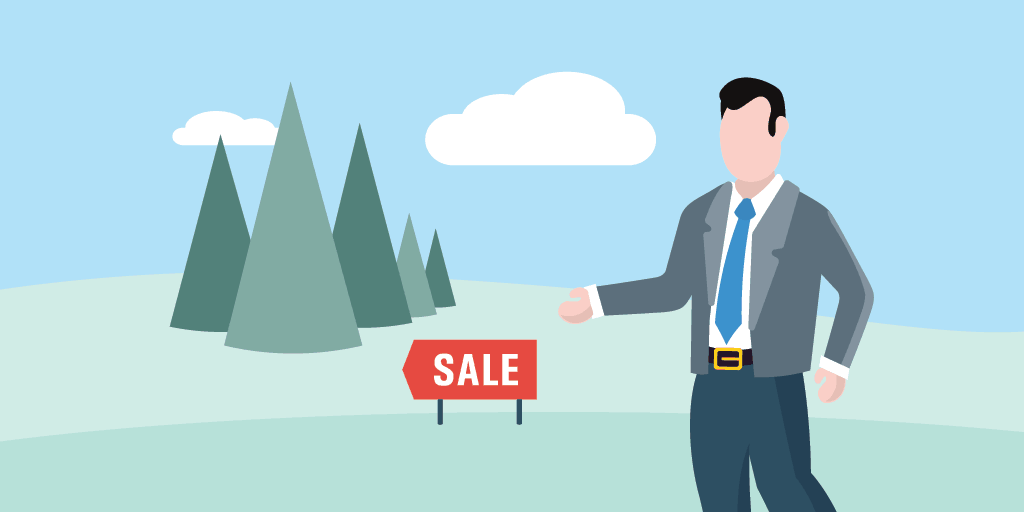 Today I'm going to share with you a powerful discovery that has propelled my land investing business forward by leaps and bounds.
Are you ready for it? Keep reading.
It's no secret that real estate agents are oftentimes perceived negatively in the world of land investors, but today I believe this is going to change, and let me explain why.
Over the last few months I have sold over 10 vacant land properties exclusively through real estate agents and after seeing these results, I have been building my entire company around strategic relationships with them.
Not only have I sold properties without having to service any buyer leads, or fuss with any online listings, or answer that time-worn question, "Is this still available?" on Facebook Marketplace, but I have also had agents save me from getting stuck with SEVERAL troublesome properties that I would have otherwise been stuck with.
…and the best part about all of this is – I only have to pay the land agents if/when the agent actually sells the property!

The 3 Major Benefits of Using Land-Specialized Agents
Typically, real estate agents are experts at helping people buy and sell their primary residence (and maybe even an investment property if they're really good).
They are NOT necessarily the experts at buying and selling vacant land properties, which inevitably causes most land investors to write off real estate agents as a whole.
However, there ARE agents out there who specialize in other, less-conventional areas in real estate – they are just far more rare and harder to find.
The key to working with an agent as a land investor, or for that matter, any kind of investor, is to find one that specializes in your niche of real estate. This may seem easier said than done, but if you can find an agent who is experienced in your niche (and they are really good at what they do), it can be a massive leverage point.
From an 80/20 standpoint, I am convinced that working with agents is one of the most powerful things you can do for your land investing business, and there are at least three solid reasons why.
1. They Act As Your "Boots On The Ground"
As is the case with most land investors, I buy and sell land outside of the state where I live. One of the major challenges that come with living out-of-state is that often buyers want to meet in person, and since that is almost impossible on a regular basis, I have missed out on many deals.
However, now that I'm working with real estate agents who specialize in land, this is no longer an issue, because if anyone wants to meet in person, I can send my agent to meet with them. It's really that simple!
Another incredible benefit is of using agents is that they will walk the properties and analyze them before you buy.
This is where agents have added the most value to my business. There have been several properties that passed all of my due diligence, but once my agent walked the property, I still found multiple reasons to NOT move forward with the purchase.
For example, an online aerial map might show a dirt road that seems safe for travel, but in actuality, it is nearly impossible to drive.
Another example might be if a property isn't listed as 'wetlands or in a flood zone but once you walk the property, there are signs to the contrary.
These are the things you might miss by not seeing a property in person, and that is precisely why I use land agents. I can get up-close-and-personal details about every property that I'm considering purchasing… without actually being there.
Another benefit of working with land agents is that they can give me a solid list price for each property I'm considering, which I can then use to reverse engineer my initial offer amount.
There have been a couple of times where my offers were accepted, but upon further correspondence with my agent, I realized that my offer was too high and I was able to back out of the deal and renegotiate the price.
With as much money as I've made selling properties through agents, I can only imagine how much I've saved, walking away from bad deals based on their guidance.
2. They Are Your "Outsourced" Sales Manager
The biggest bottleneck in the land flipping business is getting properties sold.
You obviously have more control over your own purchasing power than you do over someone else's, so the majority of your time and energy will be spent advertising and selling your properties.
When working with land agents, all the work involved in selling is outsourced to someone who can focus all their time and energy on this single task.
I no longer have to gather pictures, write ad copy or post listings online. The agents handle all of that and more. I don't even need to build a buyers list because the agents have their own!
Now, when the buyer leads contact me, I don't even need to speak to them personally anymore. I simply send the contact details to my agent who takes care of the rest.
And remember – it does not cost me a dime until the property sells.
I have met land investors who budget $300 per property for professional photos and a drone video.
I, on the other hand, don't need to spend the extra money on those things at all, because my agents provide me with professional photos at no cost to me. They put signs on every single property I own,  they list my properties on all of the major real estate websites like Zillow, and they even help me gain extra exposure on the local MLS.
Once the property sells, I pay them a 6-10% commission, but again, that's only when the property sells. With all the work these agents do for me (this includes the deals that I end up backing out of) I find this commission to be VERY fair.
3. They're Your Trusted Advisor (And Source For Comps)
One of the most challenging aspects of being a land investor is finding solid comps, and land agents are a fantastic solution to this problem!
If I am searching online for information on particular zip code and there isn't much data available, all I have to do is call an experienced land agent in the area and have them look into it for me.
Real estate is a very localized industry and working with an experienced agent who lives in the area in which they buy/sell is incredibly helpful. They know what properties have sold and for what price.
They can provide you with localized information you otherwise would not have access to without visiting the area yourself.
For example, in certain counties, I will no longer buy properties that are under one acre. Why? Because my land agents have informed me when there is a special tax required for developing smaller properties.
I would have NEVER known something like that without my agent made me aware of it.
Insider knowledge like that is pure gold!

Our Process for Finding a Good Land Agent
As I mentioned previously, the key to propelling your land investing business forward is finding a real estate agent who specializes in land investing.
Below is a method that my business partner and wife, Assiya, has developed to help you find great land agents. Check out my interview with her below:
Here's a quick summary of the process…
What to Look For In a Good Agent:
Responsiveness 

A good land agent will be very engaged and responsive from day one.

Experienced

They should have several land-specific deals under their belt before you start working with them. It's not your job to teach them the ins and outs of the land business, they should already know what they're doing.

Knowledgeable

They should be able to tell you specifics about the area in which they work (i.e. county-level due diligence issues, details about the different parts of town, and what properties are currently being developed).
Warning Signs of a Bad Agent:
All Talk, No Results 

Some agents will try to impress you with a lot of talk but they don't actually have the results or experience to back up their claims. Make sure to get proof and be suspicious of anyone who pushes back when you ask for it.

Lack of Follow Through 

If they don't follow through with their promises or commitments in a timely manner (especially if it's something as simple as sending you a listing contract), they probably won't be reliable for other aspects of your working agreement.  First impressions are an important indicator of how the rest of the process will play out, so pay close attention to those initial encounters and their work ethic.

Listen To Your Intuition 

Trust your gut – if you don't get a good feeling from the way the agent conducts themselves, don't work with them.
Recap
So let's hit it all again. How can you get started finding a land specialized real estate agent?
Find a land deal worth pursuing.
Search on Zillow.com for similar property listings to the property you're going after.
When you find listings that stand out due to their high-quality pictures and well-written description, contact the agent who has it listed.
If the agent seems promising, Google their name and brokerage and look for details about their experience.
If the agent has the proper experience and still seems like a good fit, vet them over the phone.
The Land Agent Questionnaire
To help you vet potential agents, we've put together a questionnaire as a base for your conversation. You can download this questionnaire here:
But for those who'd prefer just seeing it listed here, the questions are below:
Are you a full-time agent?
How long have you been in the business?
How frequently do you do land-related deals compared to other types of real estate?
Have you worked with land investors of our kind before? 
How many closings do you average per month?
Do you feel confident that you're able to sell our properties within three months or less on average? (We're okay listing it priced to sell fast).
Are you willing to visit the property and meet with potential buyers, take pictures and put up signs as needed?
If we list with you, does our property get displayed on the Land.com network, as well as Zillow, Redfin, Realtor.com, etc?

What other websites will it get posted on?

Are you comfortable having us do a listing agreement for a 3-month time frame instead of the typical 6-month?
What does your commission rate look like?
Where to Find Land Specialized Agents
In addition to finding land-specialized agents on websites like Zillow and LandWatch, you might check out the following as well:
I have had positive experiences working with agents from Mossy Oak Properties, but of course, you will still want to vet each agent individually to make sure they are a good fit for you and your specific situation.
The Realtor Land Institute is an organization that specializes in education and helping land realtors gain exposure. I do not have personal experience with them, but from what I've seen, it looks like a good potential source to consider.
I hope you found this information helpful and that you put it to good use. Working with land-specialized agents has radically changed my business and it can change yours too. The hardest part of my business is now taken care of by other professionals.
A breakthrough like this doesn't happen every day, so I hope you get as much out of it as I did.

Final Thoughts
Even though a good land agent can handle the bulk of the busywork once you put them in charge of a property, you – as the investor – still need to manage your agents.
It's good practice to check in with your agents regularly. This is how you will know if they are doing their job appropriately.
Also, make sure you discuss property prices in your initial conversation.
Typically, selling a property for $1,500 isn't going to be worth an agent's time because the commission is too low and not worth their effort. We have found that our properties in Florida need to have a list price of at least $5,000 or more to make it worth our agent's time.
We have had agents who still want to work with us on smaller properties due to our positive relationship with them, but this is an exception, not the rule.
Keep in mind that the price threshold will be market-specific, so make sure to ask your agent about that directly.
Need Help Finding Real Estate Deals?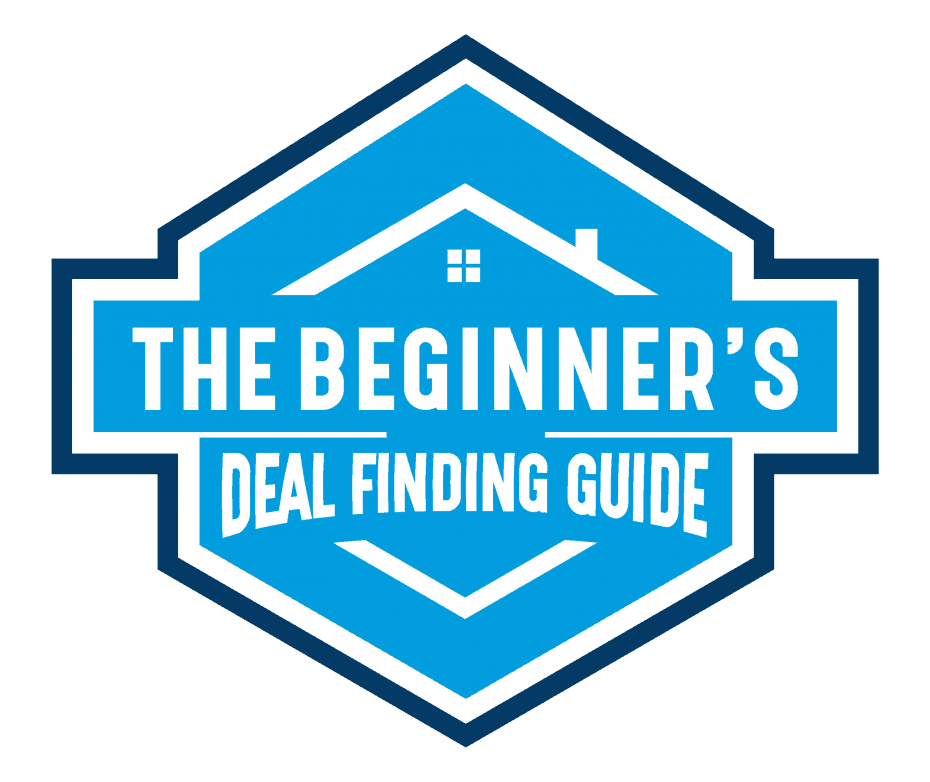 One of the most important skills every real estate investor needs to learn is how to find great real estate deals. This is the bedrock of every successful real estate business.
I struggled for years to figure this out, but when I finally did - everything changed. The ability to find super-profitable deals consistently is a milestone that made all the difference to me, just like it can for you.
If you need help finding better deals - you need to know about The Beginner's Deal Finding Guide. This is a premium course from REtipster, all about getting you intimately familiar with the multitude of ways you can find incredible deals on any type of property in any market conditions.
We'll show you the essentials you need to know so you can put together your action plan and start finding deals today. Come check it out!