We're into real estate investing. We're also into keeping it real.
Our goal is to feature products and services we think you'll find useful. Some of the links in this article may help to financially support this website, but the real-world guidance is all REtipster.
In this episode, I sit down with Howard Zonder and Seth Drehle-Ewan to talk about a number of things. Both of these guys have been in the land investing business for a while, and they both have some different lessons, resources and insights to share.
Howard has developed a CRM (Customer Relationship Management) system that is built on Podio and can automate a great deal of the ongoing functions involved with the land flipping lifecycle.
Seth has been building a land flipping empire that has doubled in sales for several consecutive months and is on track to hit anywhere from $750K – $1M in revenue this year (and did I mention, he's 23 years old… yeah).
Both guys share a lot of valuable insights on how to manage the deal flow of a high-volume land investing business. When you're doing more than a few deals each month, it's critical to find a system to can do more than just a simple spreadsheet. We talk about everything from virtual assistants to the sales process, to the things you frankly SHOULDN'T try to automate in the land business.
Here's the video of our conversation as well…
Note: The REtipster Blog does have an affiliate relationship with LandSpeed. If you sign up for the service using discount code "RETIPSTER", you'll get a 20% discount on the setup fee, and the REtipster Blog will earn a small commission from the sale, at no extra cost to you.
RELATED: The #1 Reason Land Investors Fail
RELATED: RET002: Why I Invest In Land
Links and Resources from this Episode:
Interested in using LandSpeed? Be sure to use our affiliate discount code "RETIPSTER" to get a discount on the setup fee and help support the REtipster Blog. Also, if you're
Thanks for Listening!
Share your thoughts:
Leave a note in the comments section below.
Help out the show:
Thanks again for joining me this week. Until next time!
Right-click here and "Save As" to download this episode to your computer.
Need Help Finding Real Estate Deals?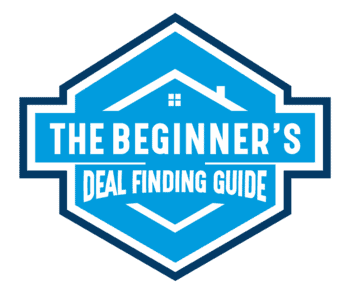 One of the most important skills every real estate investor needs to learn is how to find great real estate deals. This is the bedrock of every successful real estate business.
I struggled for years to figure this out, but when I finally did - everything changed. The ability to find super-profitable deals consistently is a milestone that made all the difference to me, just like it can for you.
If you need help finding better deals - you need to know about The Beginner's Deal Finding Guide. This is a premium course from REtipster, all about getting you intimately familiar with the multitude of ways you can find incredible deals on any type of property in any market conditions.
We'll show you the essentials you need to know so you can put together your action plan and start finding deals today. Come check it out!