In case I've never said it to you personally, I want to take a minute and say it right now.
Thank You.
Earlier this month… it occurred to me that the REtipster Blog is officially 4 years old.
I can still remember vividly, back in November of 2012 when I started this whole adventure.
At the time, nobody knew who I was or cared about my background… I was just one of the millions of real estate investors in the world trying to make a name for myself. All I had as a computer, a website, and a desire to help people through the struggles that inherently come with the real estate business.
As I look back on that past few years – it's incredible to see how far this site has come. Now sitting at 186 articles and pulling in over 120,000 visitors per month, it has been an amazing ride.
Why do I mention these things? Because you have played a GIANT role in helping this site get to where it's at. This blog would be NOTHING without faithful readers just like you who have consistently checked in and supported this venture in various ways.
Your support means everything to me.
If you've ever purchased anything from this blog, signed up for anything through one of my affiliate links, subscribed as a member to the REtipster Club, left a comment on a blog post, shared an article with your friends on social media, or even if you've sent me a kind email to encourage me or say "thank you" over the past 4 years, please know how much I appreciate you.
Blogging can be a thankless pursuit for many people who try their hand at it, but I've been pleasantly surprised to find that it has been an extremely worthwhile endeavor that has blessed me in countless ways. Most bloggers don't have this experience (because blogging is hard, it really is!), but the people who follow this site have made it a remarkably good experience for me.
I'm so grateful for the opportunities I've had through this site. It's been an incredible gift from God to be given an opportunity to work at something I've enjoyed so deeply and to connect with so many people who are on a path so similar to mine. I've learned so much from each of you, and I hope I've been able to show you a few new things along the way as well. 🙂
Thanks again for sticking with me! I'll see you next week.
Free Webinar With Seth and Jaren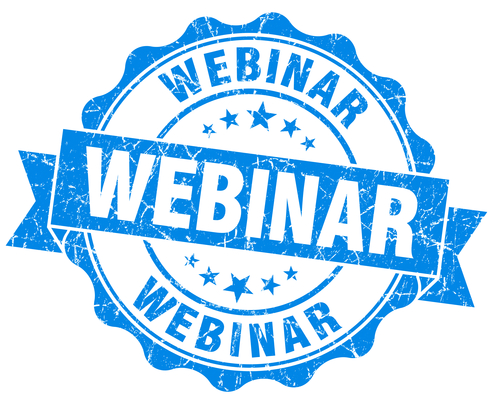 You are invited to an exclusive webinar with Seth Williams and Jaren Barnes on Wednesday, October 24 at 8:00pm EDT (5:00 PDT).
Jaren will be hosting a live presentation addressing some of the most critical elements involved with finding deals and motivated sellers in the land business.
In this live webinar, you'll get the scoop on how to choose the right market, how motivated sellers think, where to find them and what to say ( including some of the best tips, tricks, stories and lessons you'll need to know as you start pursuing cheap land deals on your own). You won't want to miss it!
Space is limited, so register now to hold your spot!