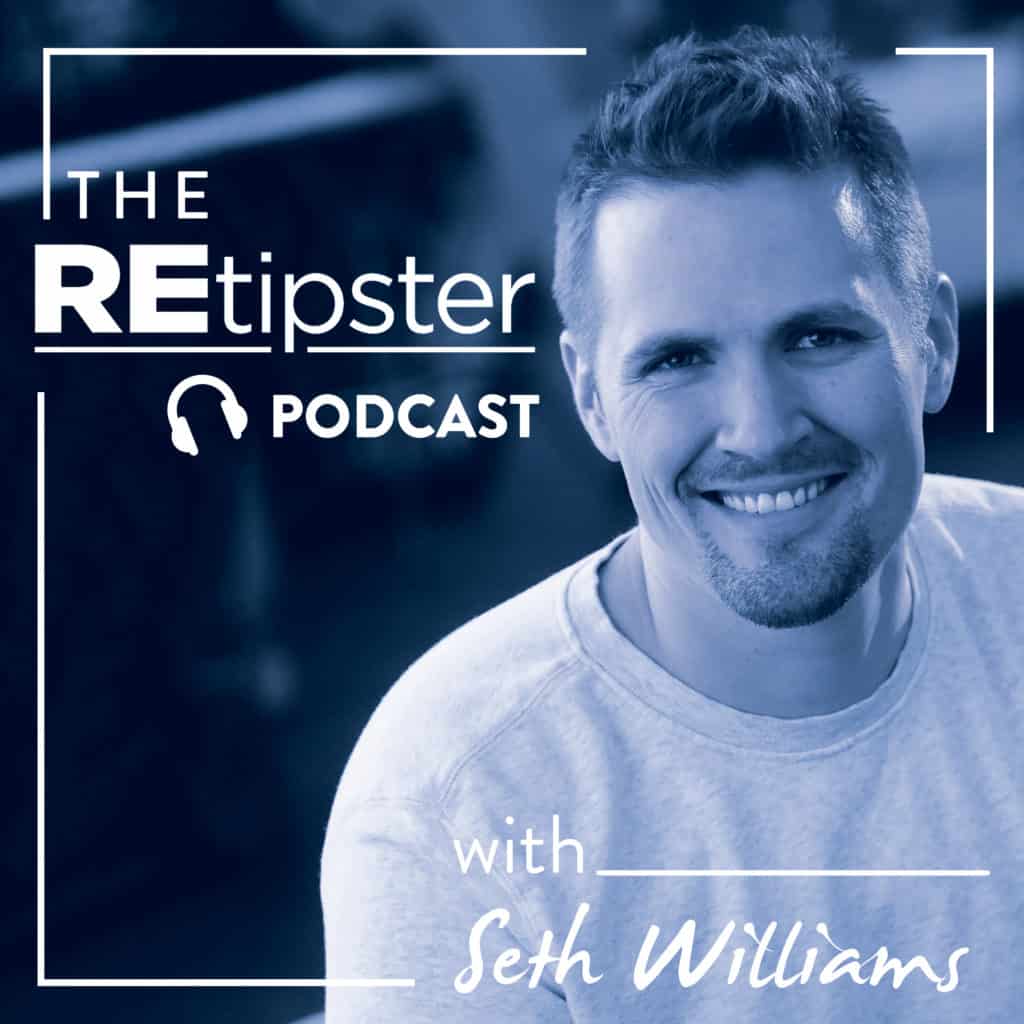 The day has finally arrived! On this day, January 2, 2018 – the REtipster Blog is jumping into an exciting new adventure in the world of podcasting.
You can check out the podcast here in iTunes.
You can also find it on Stitcher and Google Play as well.
I've decided to run a contest to help promote the podcast.
Prizes:
There will be THREE WINNERS. Each winner will get a FREE 30 minute consultation with me. We can talk about anything you want – your business ideas, any deals you're working on, questions about the real estate investing world, or the weather – it's up to you!
How To Enter The Contest in 7 Steps:
1) Click this link
2) Then click the big blue button, "View in iTunes"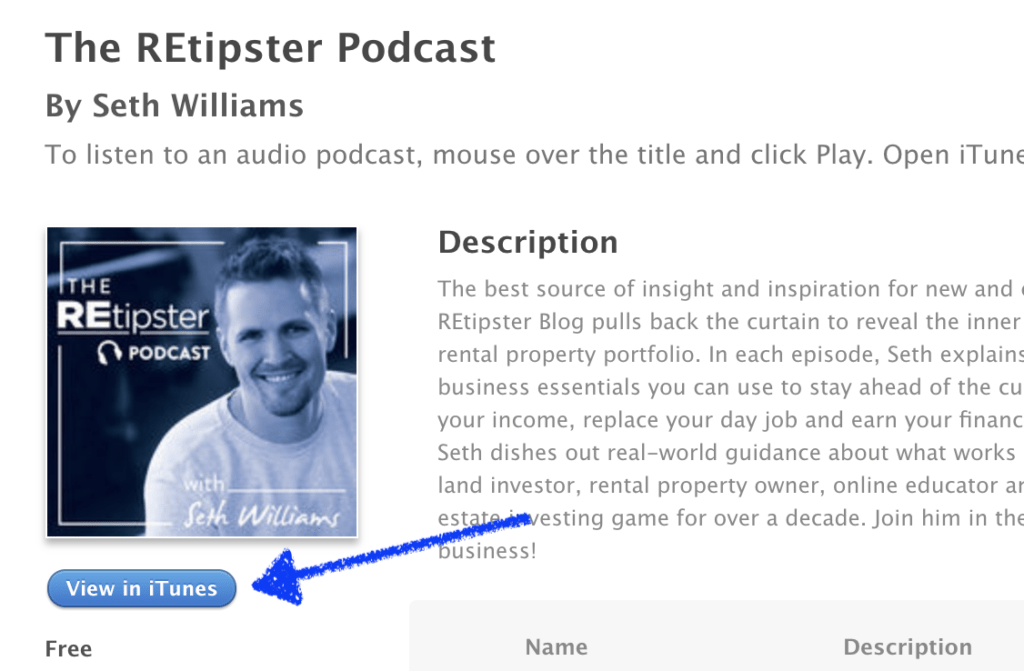 3) (If asked) Give your computer permission to "Launch Application" (iTunes)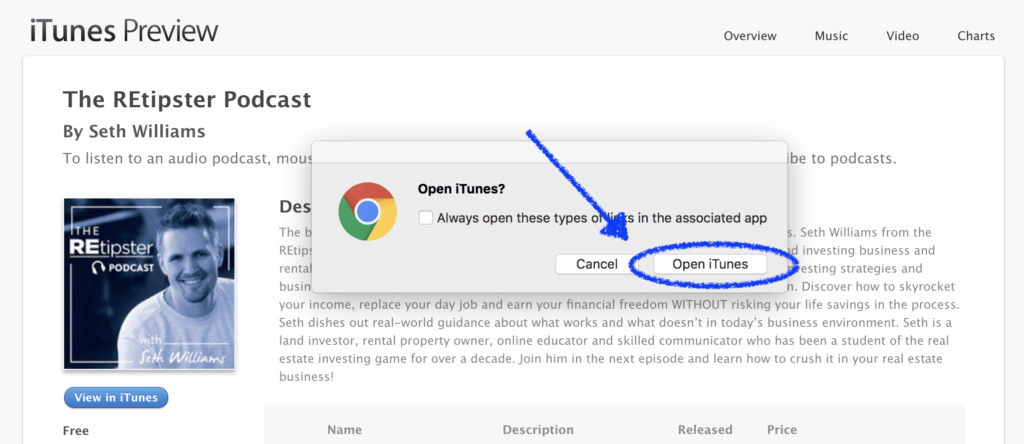 4) Click Subscribe and confirm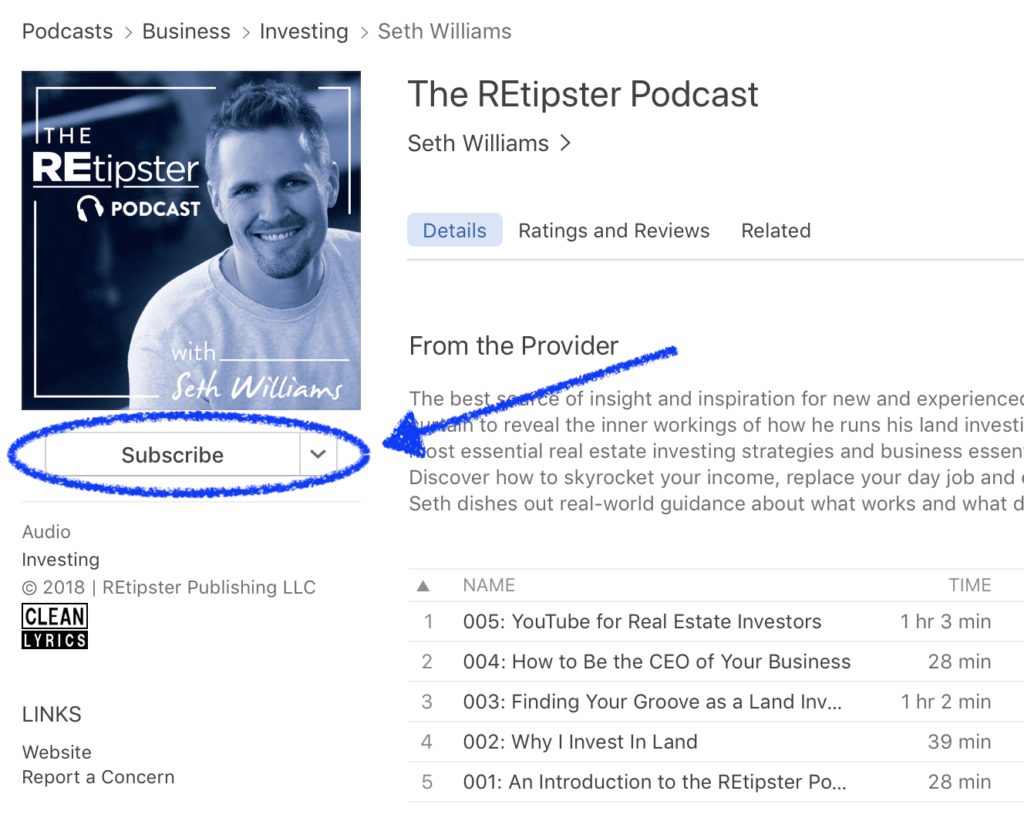 5) Click the "Ratings and Reviews" tab and then click "Write a Review"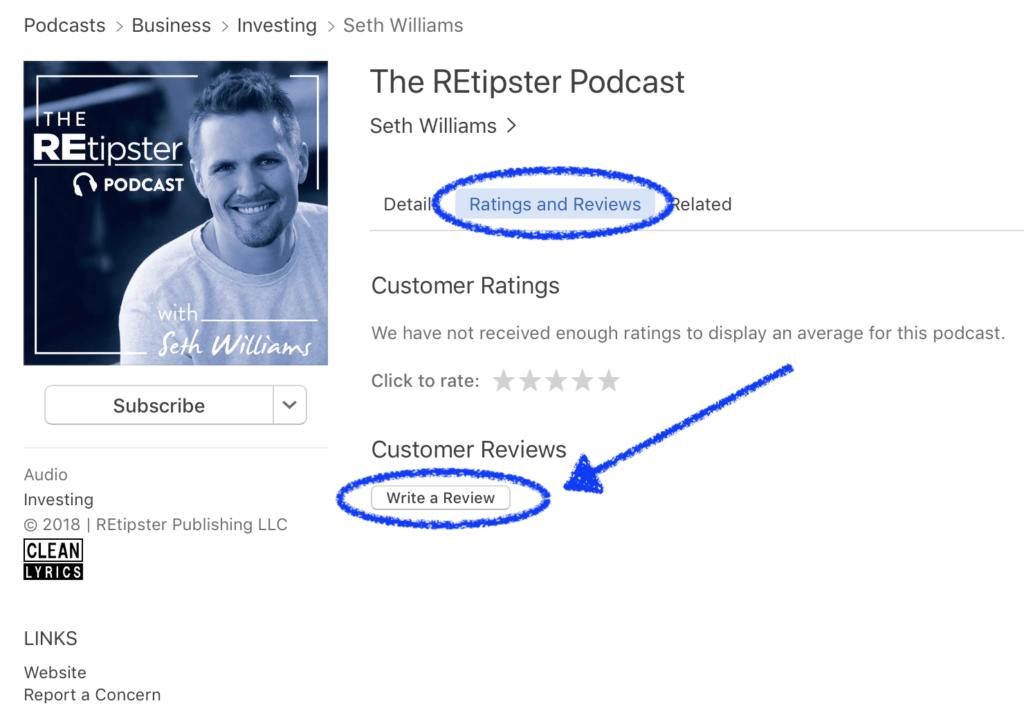 6) Fill out the review form and hit submit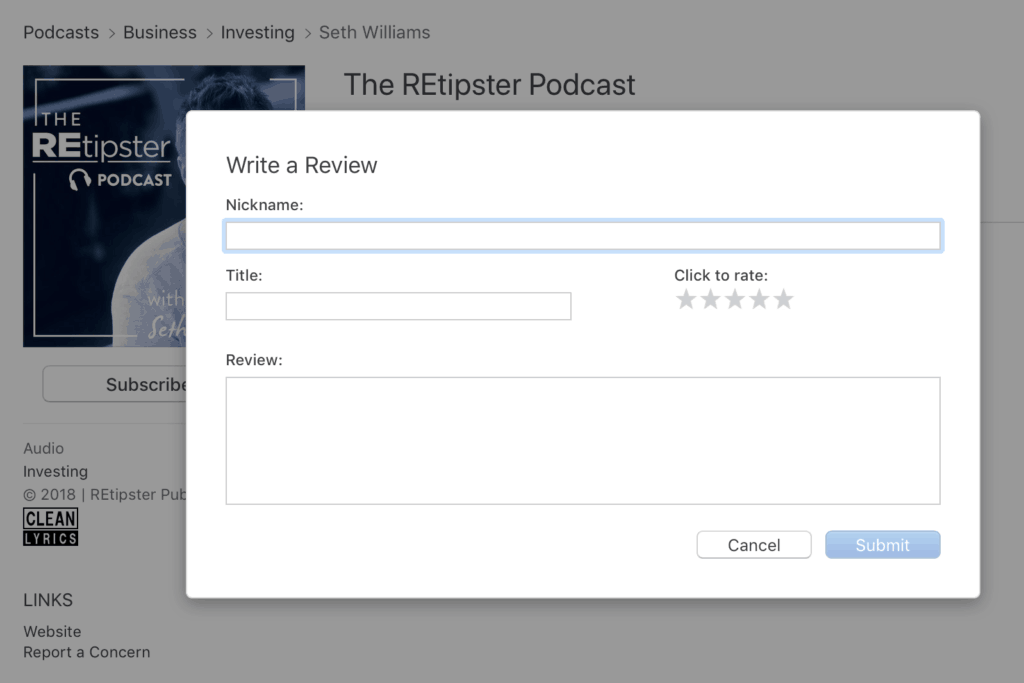 7) Lastly, subscribe to the REtipster Newsletter and you'll receive a welcome email. Reply to that email with the text "Podcast Contest", which will let me know you've completed the steps of the contest, and be qualified to win.
(Note: If you're already subscribed, just leave a comment below.)
Help Me Spread The Word!
If you want to help support this new adventure of mine – I would LOVE YOU if you helped me spread the word about it!
You can share it on Twitter through this link, or click on any of the social sharing buttons below to share it on the other platforms.
Thanks again for checking out the podcast – I hope you like it!